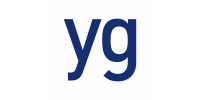 Contact Information:
Young Gloucestershire
Greyfriars House
Greyfriars
Gloucester
Glos
GL1 1TS
Tel: 01452 501008

Email yourself a copy of this job
Click here to see all adverts from Young Gloucestershire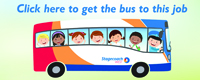 If you have reason to believe this job is out of date, please let us know.
CHARITY SPOTLIGHT 2018/2019 - YOUNG GLOUCESTERSHIRE - How YG helped me find work after 14 months searching: Ben's Story
Gloucester
Ben left school at 16, determined to get a job, but after 14 months he was still unemployed. Read how working with YG helped him land a job after only four months.
"I got my CV out there, volunteered in some shops and the local museum. I even went back to college to improve my Maths and English qualifications. I was feeling pretty frustrated. I felt like employers were taking advantage of my willingness to volunteer and it just never turned into paid work. I remember getting rejected after a full day interview for a job at a toy shop and it just killed me.
"I ended up walking into YG's drop in centre – The Link. When they talked about mentoring I thought that would be my best shot to head straight into work. And fours months later I had, not one, but two job offers.
"My mentor has really helped me focus on what's achievable. He helped me restructure my CV and the change was dramatic, we worked on how to present myself at interview and how to move on after rejection. Meeting him every week really boosted my confidence and gave me something to achieve each week.
"Then when the jobs came in my mentor helped me think through which opportunity would be best for me. I have gone with a national clothes retailer that offers great opportunities for progression and training.
"After going a bit wild with my first pay check my mentor has also helped me set up a budget and savings account. Now we are working on what the next steps in my career should be. It is great to still have his support. I only wish I had met him sooner."
Newsletter
To sign up up for GlosJobs weekly newsletter, please click here.