Click here to receive a daily email with new jobs from the 'Management Finance' category?
(If you are already using this service but have been logged out, simply click here, re-enter your details and we'll email you a login link.)
Click here to receive a daily email with new jobs from the 'Management Finance' category?
(If you are already using this service but have been logged out, simply click here, re-enter your details and we'll email you a login link.)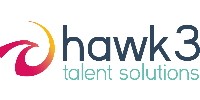 Contact Information:
Gap Professional
Brunel House
George Street
Gloucester
Gloucestershire
GL1 1BZ
Email: guy.allen@gap-personnel.com

Email yourself a copy of this job
If you have reason to believe this job is out of date, please let us know.
Finance Manager - Inventory & Margins - GLFINA
Hereford
Gap personnel are currently recruiting for a Finance Manager with industrial and manufacturing project management experience to cope with large inventory in an industrial environment.
SUMMARY
Responsible for Inventory and Margins Accounting and associated key operational projects. Monthly reporting process with respect to inventory, margins and production related items – and other areas as determined from time to time.

ESSENTIAL FUNCTIONS
• Managing and maintaining (complex) inventory valuation methods – and accurate and timely accounting.
• Inventory management and reporting.
• Implement / maintain updated products and overhead standard costing system – both short term and longer term within new company IT system.
• Wider accounting and controls responsibilities. Including margins & profit improvement projects through working with the rest of the accounting team and cross functionally
• Involvement in / co-ordination of Physical Inventories as agreed with Corporate and Division. Responsibility for implementing and monitoring physical inventory controls across the site.
• Understanding and applying UK GAAP and US GAAP.
• Implementing PCC toolbox accounting & management methods for inventory and margins.
• Reporting to tight deadlines as per the PCC & Divisional timetable.
• Management / effective team working with direct reports, accounting peers, site colleagues, and divisional & corporate staff.
More Specific Duties:
1. For the above area of responsibility supervises and / or liaises, directly and through immediate subordinates, the activities of staff:-
(i) maintaining accounting records including Works Ledgers, General Ledgers and Trading Accounts and preparing, in accordance with approved principles, systems and timetables; Balance Sheets, Profit & Loss Accounts, Trading Statements, Inventory Valuation and Weight Analyses and Reconciliations, etc.
(ii) compiling forecasting and planning information for for all inventory and margins matters including short term forecasts comprising statements (in both dollars and sterling) such as balance sheets, earnings and cash flow statements, inventory reconciliations, sales, and cost of sales.
2. Organises the overall workload, advising and participating as necessary, to ensure that correct information is provided within the required time scale and in order of priority
3. Takes action as required by, or with the approval of, the senior management, to safeguard the income and assets of the Company within the scope of his assigned responsibility.
4. Supervises investigations or calculations necessary to provide data for and/or support recommendations relating to, e.g. aspects of annual/periodic accounts, systems improvement, etc. Submits reports, where appropriate, and implements findings approved by Senior management.
5. Organises, supervises and participates, as necessary, in the preparation of Monthly & Quarterly Reports, reviewing the content and presentation of financial information contained therein.
6. Monitors actual results and identifies, interprets and evaluates deviations from Plan and/prior forecasts and reports these to senior management.
7. Reviews Internal Audit report findings as affecting his assigned responsibility and implements recommendations approved by the Finance Director (F.D.).
8. Keeps informed about accounting techniques, financial and tax legislation and regulations, Company products, Company organization etc. Maintains expert personal knowledge about such of these as affect his assigned responsibility. Reports to the F.D. on the financial implications of change.
9. Co-ordinates Government Capital Expenditure Claims and ensures that procedures are developed and implemented to meet changing Government legislation.
10. Examines, as required by the F.D. new accounting techniques or requirements which may have company-wide implications. Devises and develops methods and procedures and trains staff in their implementation.
11. Recommends to the F.D. changes in systems and procedures and any other changes which will improved efficiency and reduce costs; implements agreed changes. Seeks to improve corporate accounting/financial forecasting and reporting systems through the use and extension of latest computer techniques and facilities and, where approved, may act as Accounting Department representative working with specialized staff to develop and install enhancements.
12. Prepares, updates and, when approved, issues procedures, controls and systems manuals relating to his assigned area of responsibility.
13. Assesses the performance of assigned staff, reviews their progress with the F.D, recommends any necessary action and, where required, assists in the training and development of accounting staff.
14. Signs cheques, Traders Credits and other negotiable documents drawn on the Company's Bankers, together with requests for foreign exchange payments if / when appropriate.

ADDITIONAL RESPONSIBILITIES
• Accomplishes all tasks as appropriate.
QUALIFICATIONS
EDUCATION AND EXPERIENCE
• Degree – Finance/Accounting
• Possession of a professional accounting qualification, i.e. ACMA, ACCA, ACA, is mandatory in this position, together with a minimum of three years' post-qualification accounting experience in industry
• Industry experience (SOX or similar)
• Manufacturing project management experience
COMPETENCIES
• Organizing and prioritizing
• Attention to detail and accuracy
• Communication skills
• Excellent computer skills
• Team work

SPECIAL SKILLS
• Comprehensive knowledge of policies, procedures, and practices.
• Strong analytical skills required.
• Strong skills and knowledge of accounting theory, application of financial principles (GAAP) & Standard Cost Accounting.
• Liaison with auditors including internal, external and SOX audits.
• Project management background is highly beneficial.
• Strong accounting skills and understanding is required.
• Must be very detailed oriented and flexible within an ever changing environment.
• Excellent PC computer skills with advanced Excel spreadsheet experience are required.
• Excellent communication; strong planning and organization skills.

ADDITIONAL NOTES
• The Company retains the right to change or assign other duties to this position.
Salary: up to £60,000pa (dependent on experience)
Relocation Allowance, Quarterly Bonus Scheme, Taxable Healthcare Benefit, Pension
Due to the high level of CV's that we receive, we will try to get back to everyone individually. If you have not heard back from us within 7-10 days then your application has not been successful on this occasion, however, we will keep your details on file and contact you should a suitable position become available.
By applying for the above position and providing your personal data to us, you understand that your data will be processed in line with our Privacy Policy. To view our full Privacy Policy http://www.gap-personnel.com/downloads/privacy_notice_applicant_worker_R10_employee
Salary: up to £60,000pa
Hours Per Week: 40
To Apply: Contact the advertiser in the contact details on the right of the advert on GlosJobs.


Newsletter
To sign up up for GlosJobs weekly newsletter, please click here.