Dear Subscriber,
30 brand new jobs in this email and 2,317 in total to apply for on www.glosjobs.co.uk.
Last week, we asked email recipients the question: Do you normally do any research into a company before applying for a job with them? The responses were interesting and 76% of people replied YES, whist 24% replied NO.
This week, we are asking you the question:
Are you looking for a full-time or part-time job? Please answer: Full-time or Part-time.
Do remember that you can declutter and make some money before Christmas by sending details of anything you want to sell to sell@glos.info. You can also buy all sorts on our sister website: www.glos.info/buy-and-sell-wanted with lots of second hand ideas from private sellers here.
Many thanks,
Belinda Wilson
01242 700435
office@glosjobs.co.uk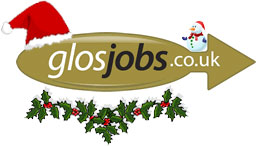 Follow @GlosJobs on Twitter

Like GlosJobs on Facebook
Thank you for signing up to receive emails from www.GlosJobs.co.uk. If you find that you now do not wish to receive details of new vacancies from us, please unsubscribe at the bottom of this email.
---
---
---
---
---
---
---
---
---
---
---
---
---
---
---
---
---
---
---
---
---
---
---
---
---
---
---
---
---
---
---
---
To update your email preferences click here. If you would prefer not to receive future mailings from GlosJobs.co.uk, please click here.