Dear Subscriber,
Do you stop looking for work over Christmas? Last year, 480 people visited the www.GlosJobs.co.uk on Christmas Day. The busiest time was 10pm. Maybe that was after Downton Abbey had finished?
Will you have a break from looking for a new job over Christmas? YES or NO.
It might be worth considering a few things over the Christmas period...
1. Many recruiters will now do a Google search of potential recruits. If your Facebook page is full of drunken Christmas party photos, what will future employers think of you?
2. Figures show that you have up to 15 seconds to make a good impression on your CV. Maybe you could take some time over the holidays to update your CV? Make sure that it is ready to send out in 2015. eg. Make it look relevant by using the date in the file name: "CV Belinda Wilson Jan 2015".
3. You can get some fantastic discounts in the Christmas sales. Is it a good opportunity to buy some new clothes to ensure you feel fabulous and look presentable at your 2015 interviews?
We have loads of new jobs featured below and 2,362 listed on the www.GlosJobs.co.uk.
Many thanks,
Belinda Wilson
01242 700435
office@glosjobs.co.uk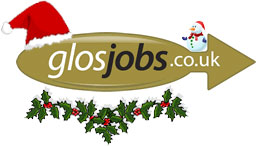 Follow @GlosJobs on Twitter

Like GlosJobs on Facebook
Thank you for signing up to receive emails from www.GlosJobs.co.uk. If you find that you now do not wish to receive details of new vacancies from us, please unsubscribe at the bottom of this email.
---
---
---
---
---
---
IT Development Professionals wanted – we are looking for technical wizards everywhere; come and help us future-proof the path to higher education

UCAS - Cheltenham

Click here for more details
---
---
---
---
---
---
---
---
---
---
---
---
---
---
---
---
---
---
---
---
---
---
---
---
To update your email preferences click here. If you would prefer not to receive future mailings from GlosJobs.co.uk, please click here.