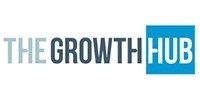 Contact Information:
The Growth Hub
Gloucester
Gloucestershire

Click here to see all adverts from The Growth Hub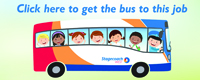 If you have reason to believe this vacancy is no longer available, please click here to report it to GlosJobs.co.uk.
This job has now expired. Please do not apply for this position.
Growing Gloucestershire 2018: The 4th Industrial Revolution - Contact us for a 10% discount code
Gloucester
20 June 2018
Time: 08:00 - 15:00
We have a limited number of discount codes: To claim your 10% discount, please email office@glos.info and we will send you the code.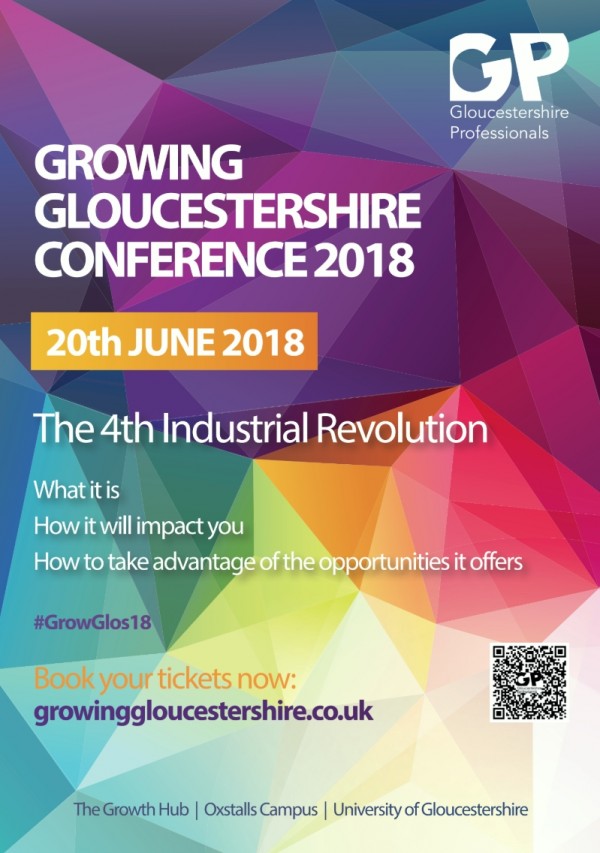 The annual Growing Gloucestershire conference will take place on Wednesday 20th June 2018.
A firm fixture on the business calendar, Growing Gloucestershire attracts 200+ people each year and provides a platform for business professionals to come together for one day, to network and to learn from some of Gloucestershire's finest speakers.
The 2018 conference focusses on the 4th industrial revolution - what it is, how it will affect you and how to take advantage of the opportunites it offers.
There will be 4 keynotes:
Introduction to the 4th Industrial Revolution - how to survive an existentialist tsunami by Adam Starkey - Founder of Green Gourmet
Business Networking skills by Will Kintish, UK's leading networking authority
Gloucestershire's vision 2050 by David Owen, Chief executive of GFirst LEP
5 Essential keys to thriving in times of change by Peter Milligan, International Business psychologist
And 12 seminars to choose from covering topics as diverse as digital marketing, PR, skills we need for tomorrow, making your business fit for the future, big data and machine learning, digital security and protecting your online identity, GDPR, how the 4th Industrial revolution has transformed China.
The conference is brought to you by the Chartered Institute of Management Accountants (CIMA), Chartered Institute of Personnel and Development (CIPD) and Chartered Management Institute (CMI) and the Federation of Small Businesses (FSB).
To keep up-to-date with the latest conference news and speaker / programme announcements visit https://www.glosprofs.com
Links for Institute members to get their discounts:
Chartered Institutes of Management Accountants (CIMA)
Chartered Institute of Personnel and Development (CIPD)
Chartered Management Institute (CMI)
Federation of Small Businesses (FSB)
Timetable
8:15 Registration and networking
9:00 Welcome
9:10 Adam Starkey
9:40 Will Kintish
10:30 Break
11:00 Seminars
11:40 Seminars
12:20 David Owen
12:50 Lunch
13:30 seminars
14:10 Peter Milligan
15:00 Official close/informal networking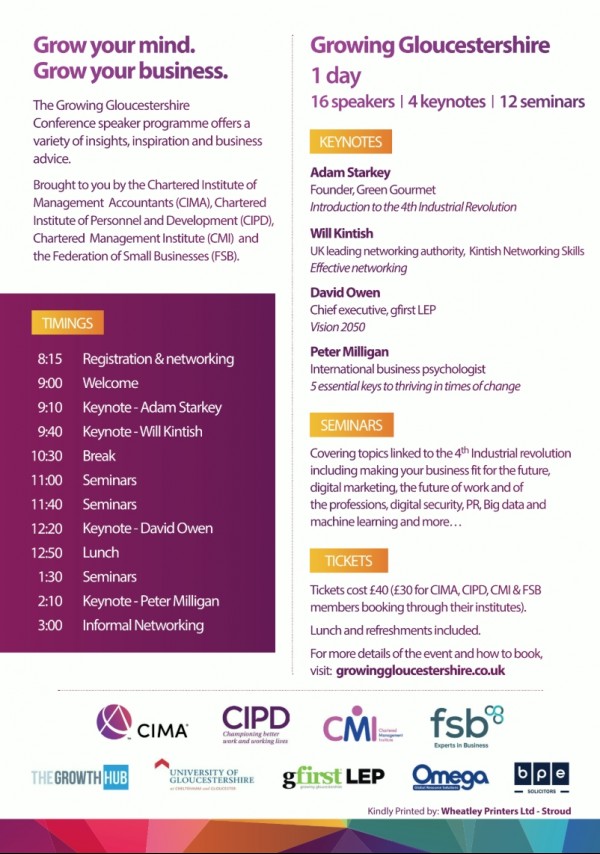 More Details: Click Here
Newsletter
To sign up up for GlosJobs weekly newsletter, please click here.